Pairoj Phokpuak is a famous Sepak Takraw player from Thailand. He is a former world champion and has won numerous other international awards. He is known for his incredible skills and athleticism, and is considered to be one of the greatest Sepak Takraw players of all time.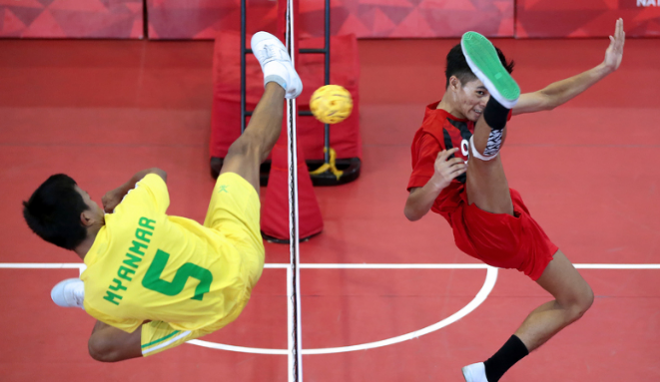 Pairoj Phokpuak was born in 1978 in Bangkok, Thailand. He began playing Sepak Takraw at a young age, and quickly showed great promise. He joined the Thai national team in 1997, and quickly became one of the team's top players.
In 2000, Pairoj Phokpuak won his first major international title, the World Sepak Takraw Championships. He went on to win the World Championships again in 2001, 2003, and 2005. He also won the Asian Games gold medal in 2002 and 2006.
Pairoj Phokpuak retired from Sepak Takraw in 2010. He is now a coach and mentor for young Sepak Takraw players in Thailand. He is also a popular figure in Thailand, and has appeared in several commercials and television shows.
Pairoj Phokpuak is a true legend of Sepak Takraw. He is an inspiration to players all over the world, and his legacy will continue for many years to come.